I hope you all have something fun to do this weekend, but if you're like me and your plans include lounging around in your pajamas 'til noon, I hope you join me in some awesome DIY beauty pampering!
DIY Eye Makeup Remover From Beyond Beauty Lounge
Want something cheaper than MAC, but works wonders? Try this!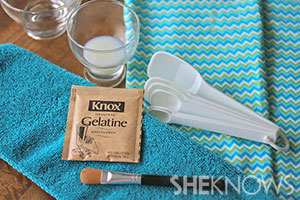 DIY pore strips from She Knows
Think it will work?
DIY "Miracle" Night Cream from A Blossoming Life
My skin goes into a weird freak out mode every spring. I'm looking forward to trying this!
Homemade Lipstick! from Wellness Mama
Are you brave enough to make your own lipstick?!
Homemade Blush from Thank Your Body
Blush seems much easier.
Mary Kay's Satin Hands Copy Cat Recipe from I Save 2 Z
I HAVE MADE THIS DOZENS OF TIMES! I am seriously in love. Please use the right soap- the Olay one- it makes all the difference!
Bath Snowballs from Martha Stewart
Bath time anyone? Why are her pictures always so pretty? Oh, yeah, it's Martha. Lol
DIY Coconut Acne Face Wash from Sort of Homemade
I love rubbing my face down with coconut oil! Do you?