Mood Matching Lipstick Dupes- Dior, Smashbox, Barry M
How many times have you heard someone talk about their Dior Addict Lip Glow? It sounds AMAZING, right? It reacts to your chemistry to give you the perfect "my lips, but better" color.
I want to try it so badly! But for $32.00?
Maybe I will test out a few of these mood matching lipsticks from some alternative brands first to see if I even like them.
It's the same thing with this Smashbox O-Gloss. $24.00? 
This is the Sheer Pink shade, but I've seen one in stores a while back that was Nior- a very dark plum color.
Pass. NYX makes them too!
These 'mood' lip glosses from NYX come in 3 color transforming shades, and even a "Smile Brightener" shade. And they are $4.50. Much better. Lol, considering I will probably purchase all of these and then get over them in a few months? $4.50 is much more reasonable.
Mmmm! My favorite! I have the Orange Mood Matcher Lipstick (I'm in love- see below) and I am guessing these lip glosses will come out to be my favorite. If you click on the image, it will take you over to the Fran Wilson website where they have swatches on fair, medium, and dark skin so you can see which color to pick! Set of 3 for $10.00 or find them on eBay for cheaper.
Okay, so I worked at this random little boutique a few years ago. They mainly sold baby stuff, but they had a little beauty section too. I'm talking the weirdest selection of brands ever: Fran Wilson, Coastal Scents, Peter Thomas Roth Skincare, BeautyBlender, NUXE, Demeter Fragrances…. Just bizarre.
Anyways… this lady came in with her grandson and was poking around, and I'm not kidding when I say she SCREAMED when she saw the Fran Wilson MoodMatchers. I had no idea what they were, they just looked like cheap crappy weird colored lipsticks you'd expect to find a the Dollar Store.
When she checked out, she insisted on buying me her favorite color: orange. And then sat there and watched as I put it on and waited for me to see the color change happen. It takes a good 5 min before you really realize just how bright your lips are stained now. I love it! At least on me, the orange one turns NEON pink and lasted the whole day.
For those of you in the UK that want to try out something similar, try the Barry M Lip Paint in the green shade. It turns into an incredibly vibrant pink! £4.49 off their website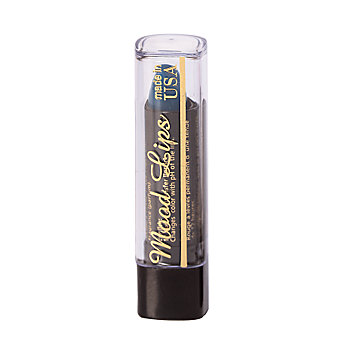 And for those in the US that don't know where on earth to find Fran Wilson, this is something similar I found at Sally Beauty Supply. There are no swatches that I could find, or any information on the brand. But. Same type of a thing. I did see the display had 4-5 colors though, and that they were $3.49 or $2.99 with their card.
These are the newest from Fran Wilson, and I haven't seen them anywhere but online. When I do though… I'm going to be all over it. They're more pricey at $8.00 each, but they were in InStyle magazine and I want that "12 hour wear" it promises! By the way, this is the one I'm going to cast my vote for MOST similar to the Dior Addict Lip Glow.
And lastly- they also make a Pearl formula that is shimmery. I'm not a fan of shimmery lips, but in case you are I wanted to include it too.